It was a chilly Tuesday in March (2012). Whilst I was at work, Mr H travelled up to North Wales to see his family for a few hours. He came home in hyper active mode and with a parking ticket (for which I gave him grief, obvs). That evening I went netball training as per usual. I came home and jumped in the shower. 10 mins later Mr H knocked on the bathroom door, "how long are you going to be?", "give me a minute" I answered grumpily. I hurriedly wrapped my towel round me, grabbed my sweaty netball kit (nice), left my hair in a semi-towel dried mess and exited the bathroom. I was then presented with Mr H holding a beautiful heart-shaped ring. He dropped to one knee and said "Ellie, will you marry me?" I proceeded to drop my kit (luckily not the towel), cover my face with my hands and swear (always the lady). Of course I said yes and the rest, as they say, is history!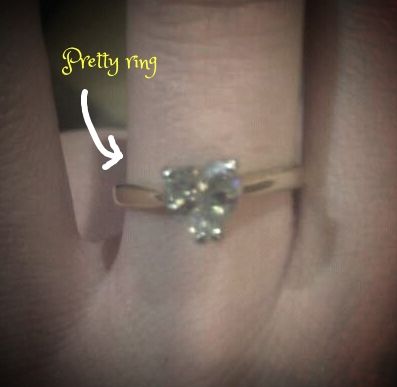 Needless to say, our engagement was a complete surprise!
I had no idea that for the previous 3 weeks Mr H had been plotting, viewing rings and liaising delivery to his mum's home (hence the trip to N.Wales, and the parking ticket).
The moment couldn't have been more perfect for us.
I didn't sleep that night for excitement.
I felt invincible (I also lost 5lbs from shear giddiness in the first week) and couldn't wait to show off my beautiful engagement ring and start buying wedding magazines.
Fast forward a couple of months - something unexpected happened. Wedding magazines became overwhelming, I couldn't cope with people asking about the wedding and their opinions on everything and the fluffy engagement image started to distort into a stressful mess.
A cocktail of unexpected emotions started to surface. Don't get me wrong, I loved Mr H and had no qualms in marrying my partner in crime but for some reason this engagement period seemed to not only send me, but some of those around me completely bonkers!
I felt anxious about married life, sad to be seemingly leaving my family behind and confused over even the simplest of decisions. Everyone expects the blushing bride to be a bubble of happiness; I wasn't and for this I felt guilty.
I then came across a book online called "Emotionally Engaged, a Bride's Guide to Surviving the 'Happiest' Time of Her Life" by Allison Moir-Smith, a guide for distressed brides-to-be to help understand which of these emotions are normal (and in fact necessary). I found the book enlightening and finally thought, hey it's ok to feel this way and actually completely normal! This was a huge weight off my mind! Allison talks you through the fantasy vs. reality of being engaged and the stages of preparing for married life (including the end of your single life, seeing your new life take shape and life as a wife).
I actually ended up taking a good couple of months off from wedding planning, took a step back, reminded myself of what's really important (not necessarily table decorations!), spent quality time with Mr H and my family and friends and thought what we'd really like from our wedding day rather than what's expected.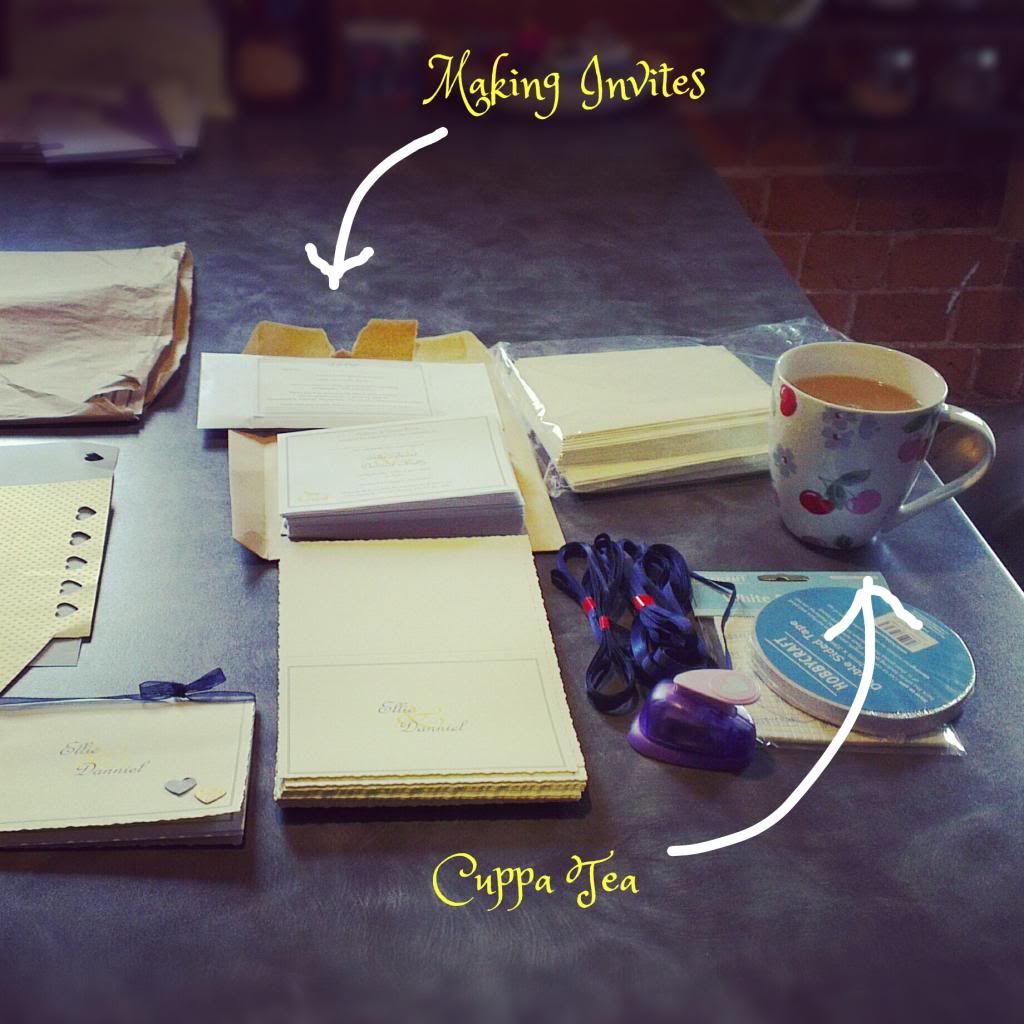 I began to stand up for myself more, be decisive but also more relaxed. I started to enjoy planning our wedding, learnt the beauty of delegation (you don't have to take it all on yourself!) and having fun with my girl-friends (more on hen dos later!). By the time we got to the actual wedding I was happy, relaxed and ready to enjoy not only our special day but our lives together as Mr and Mrs H.
1. What was the funniest moment you have had while planning your wedding?
Underwear shopping with my Maid of Honor – including trying on possibly the baggiest, see through ensemble in England - I don't think she'll ever see me in the same light again! Hilarious!
2. What is your favorite thing about your fiance/husband?
His generously, sense of humour and little button nose.
3. What was the most stressful part of planning a wedding?
Other people! Learning to accept opinions and ideas but ultimately making our own decisions.
4. What is your favorite personal detail from your wedding?
Our personalised cocktails – Mr Pickles, Afro Circus, Canapés in the Night and Buttercup Delight.
5. What was your favorite part about planning a wedding?
I love lists and being organised so filling in my wedding planner (and making budget spreadsheets) got me very excited! I also loved seeing it all come together and, weirdly, posting my invites gave me butterflies - it finally felt like real people were coming rather than just names on a guest list!! Plus having a good excuse to have regular pampering sessions and spend more time with my girls was amazing.
6. What would your fiancé/husband say is his favorite thing about you?
Apparently there are too many things to name just one (he's been taught very well!) but I would say his favorite thing is how we understand and stand by
each other
no matter what and always know what the other is thinking (apparently I give him my 'be sensible' look when I know he's about to do something naughty).