I spent last weekend at a new local festival called
Sports Beat
and thought I'd use this opportunity to not only share the weekend's antics but also introduce you to the sport I love - netball!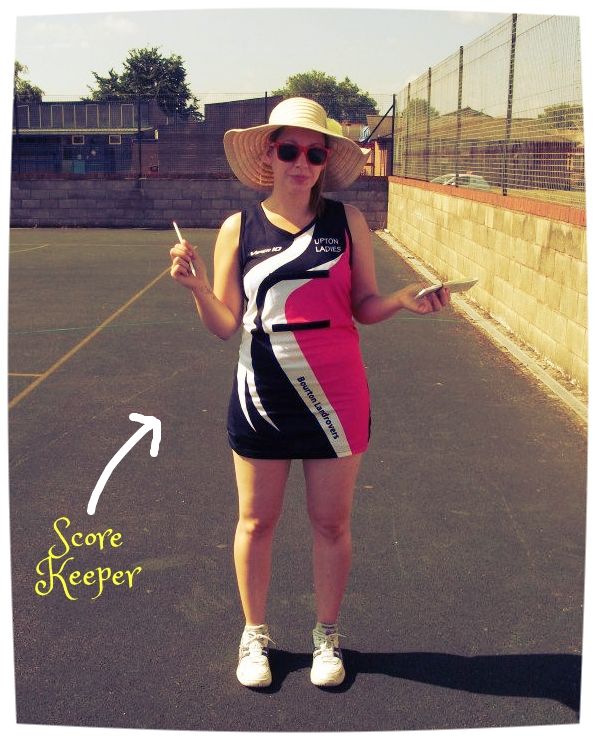 I used to play netball at school and always loved it, then had a 10 year break as I went off to uni and started working life. About a year after I moved back to Gloucestershire an old school friend got in touch and asked whether I'd be interested in joining her team, Upton Ladies. So off I went on a chilly evening in March to training and tried to remind myself how to play!
That was about three years ago and I've never looked back! I love to play netball, I love to improve and learn new skills, I love keeping fit, but most of all I love the very special group of girls I have met along the way and now call close friends. The support and camaraderie on and off court is brilliant and, although admittedly netball politics can sometimes get in the way, ultimately we have formed a group of friends who are always there for eachother no matter what.
I now play for Upton in the
Gloucestershire County Netball League
and summer
Fun League
plus play a mixed netball fun league (boys n gals) on a Sunday and fill in for friend's teams as and when needed. Sometimes I can play netball up to 4 times a week. I would play everyday if my body would let me!
Anyways, back to the festival!
This is the first year that
Sports Beat
has been held in Gloucester and it was great to see such a well put together event right on our doorstep! The weekend consisted of different sporting events (inc. rugby 7s, netball and Iron Man type competitions) and a great line up of bands (including The Feeling who I love!). It was lovely and sunny and as I chilled out on a picnic blanket drinking locally produced cider, watching Andy Murray in the men's Wimbledon final I thought to myself life really couldn't get any better!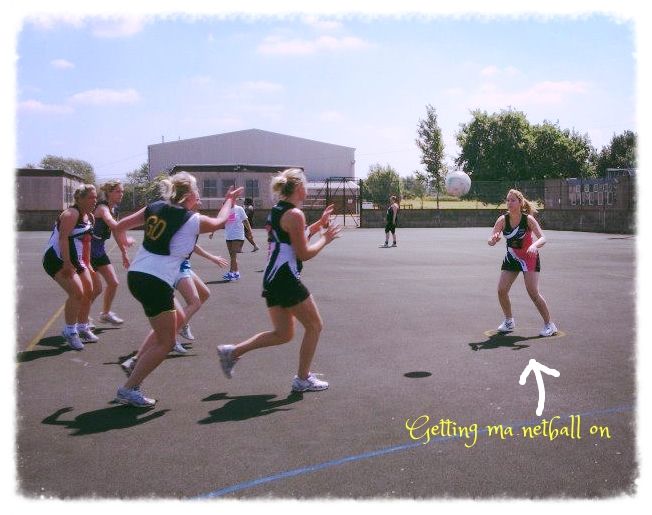 It was hot. Very, very hot. Playing conditions were tough but we all persevered. One team dropped out on the second day (but they had been camping for two nights plus been on a hen do!!) and everyone seemed to be enjoying themselves.
Between-match cider break
We also got to meet some of the England Netball Team, including captain Pamela Cookey!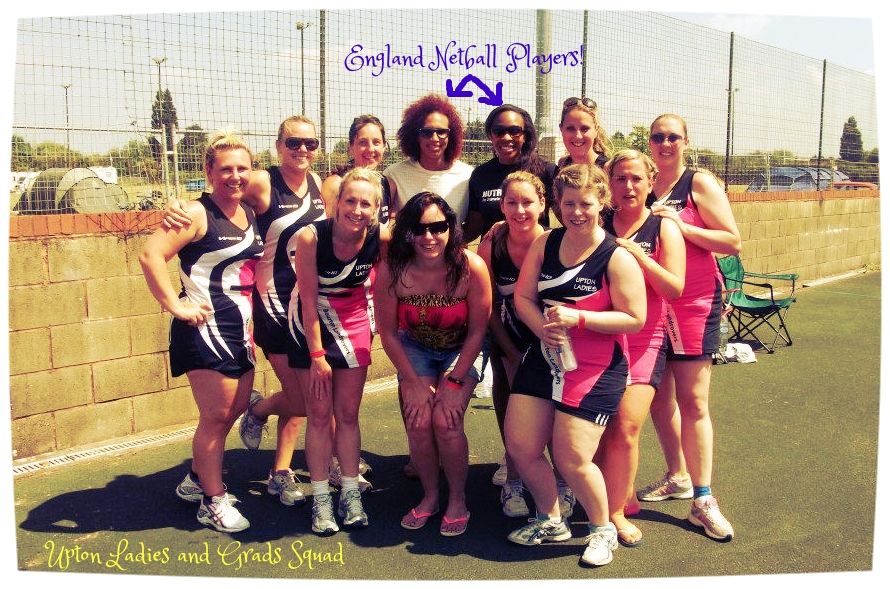 We then proceeded to chill out on the grass in front on the main stage and enjoy the sunshine - some of the girls even got in the hot tub! A few of us went back to watch the bands in the evenings and took our other halves along, Mr H got rather, um, merry having also been in the pub most of the afternoon!!!
All in all a fabulous weekend with the girls, and boys, and definitely one to look out for next year!